SONY LED TV SERVICE IN CHENNAI
Sony Led Tv Service In Chennai Since 2010
WE USE COVID-19 SAFETY MEASURES
DOOR STEP SERVICE WITHIN 1 HOUR
WITHIN 3 HOUR YOUR TV GETS READY
SONY LED TV Display Repair
SONY LED TV Backlight Repair
SONY TV Tcon Board Repair
ABOUT REPAIRZ SERVICE HEAD!
He has been a CERTIFIED SENIOR TECHNICIAN of SONY SERVICE CENTER CHENNAI BRANCH for 8 YEARS 
He is a QUALIFIED SENIOR SERVICE TECHNICIAN who has TRAINED MANY SERVICE ENGINEERING GRADUATES in the SONY SERVICE CENTER in CHENNAI

The SERVICE HEAD of REPAIRZ has more than 18 YEARS of EXPERIENCE in REPAIRING all kinds of TV's. Be it a PICTURE TUBE TV or a latest SMART TV and ANDROID TV

Since he has more working experience in multi-brand LED TV LCD TV Services in Chennai

He can bring them back to the perfect condition in no time.
WHAT PEOPLE SAYS ABOUT US
Mohammad sir came and fixed it smoothly… He was highly skilled… The issue was resolved fastly and cleanly …. Above all, if you are looking for a best TV service, u are on the right place
My 55″ LED TV got a power off fault! ! Then I register a complaint in REPAIRZ, They came to my house and check my tv on their ! his service is excellent then now I can eable to watch my TV ! I feel happy
Mr. Mohammed provided quality service, was very professional, responsive, and explained the details very well with options. I had an issue with my TV Speakers, and he replaced it the next day at my doorstep. Would definitely recommend for anyone facing repair issues with TV.
FREQUENTLY ASKED QUESTIONS
How much you charge for LED TV back light problem ?
We provide LED TV back light services for all television brands and models in a professional way. It depends upon the TV size, model, brand, etc., starts from 1500 and goes variation by above mentioned features.
How much you collect for inspection charges ?
We collect charges for visiting and inspection together of Rs.200/- for a service. Repairz collect this charge for 32 inches TV service, 40 inches TV repair, 42 inches TV service … upto 55 inches TV service in Chennai.
Do you Collect Pick up and Delivery Charges ?
Repairz provides absolutely Free Pick Up and Delivery Charges around 5 kms. So we won't collect any transport charges from the customer. 
What is the payment mode for TV Service in Repairz ?
We collect total charges after completion of every service completion. You can pay by Cash or by various Online payment methods available.
In these modern days, people love to purchase the latest model LED TV in a trendy way according to their requirements ext…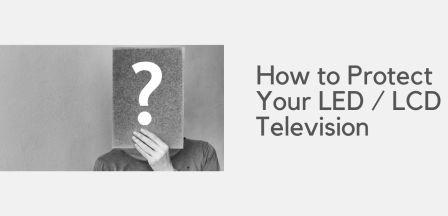 In this blog, we come to know how to secure led tv, your television can get fault due to some reasons. Due to lightning, moisture ext…
This blog helps you to know how to clean your led tv screen simply with the following instructions without harming the led tv screen.
Office
12, Pammal Main Road
Pammal   Ch – 600075
Hours
Weekdays 10 am to 8 pm
Weekends 10 am to 6 pm